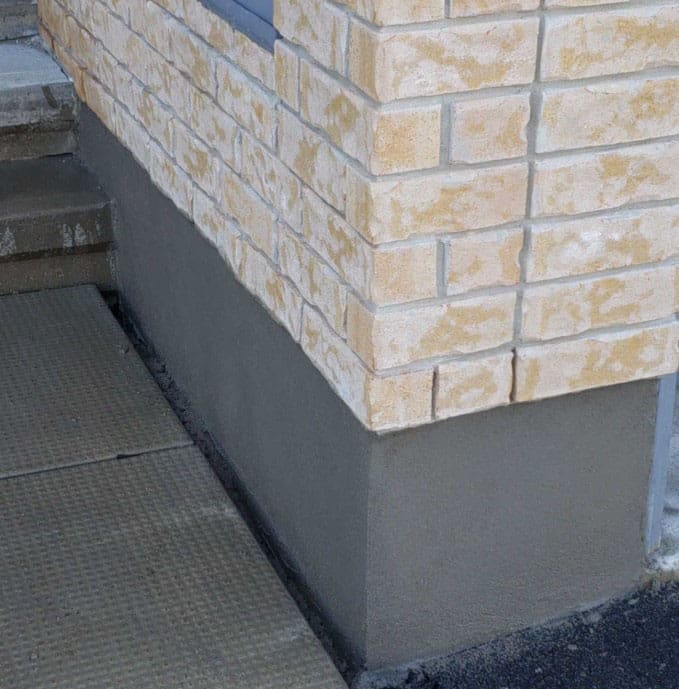 Have you noticed cracks on the exterior foundation of your home, or maybe even some chipping? Is your parging breaking off and you don't know how to fix it?
Thousands of homeowners don't have a clue when it comes to protecting their home. Every year people are spending tens of thousands of dollars fixing the damages to their home that all started with neglected foundations. You see, your foundation wasn't made to withstand the weather - the rain, the snow, the heat, over years and years… at least not by itself.
Your foundation is only as good as the shield surrounding it.
Parging is a protective layer of cement added to your foundation to protect your home from cracks, leaks, damage, and insulation issues. Most homes are built with parging but as the foundation settles, it can start to crack. Year after year, weak parging begins to break, leaving your foundation exposed to chips, cracks, and leaks, allowing for destructive holes to pierce right into your home.
Parging foundation will help you stay protected for years from unnecessary damages, leaks, and heating and cooling issues, and that is where we come in. Our qualified parging contractors enhance the look and appeal of your home while ensuring the foundation is well protected. From Wiring mesh parging, fiberglass mesh parging and more, we handle all your needs efficiently.
Call us today to know more about how we can help you.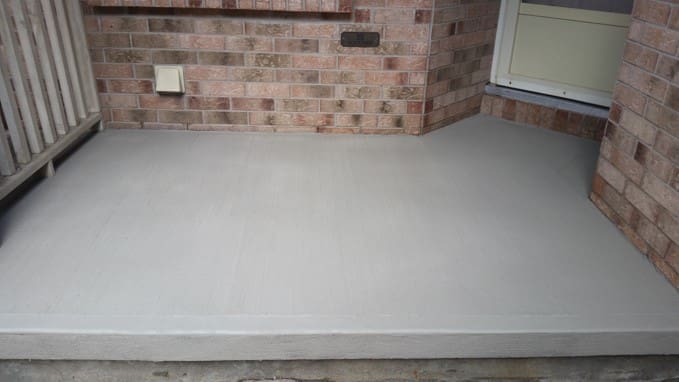 Boost The Value Of Your Home With Top Notch Resurfacing Services
Do you notice the cracks on your driveway? When you pull up onto it, you feel every bump and wobble as you try to park. If you have a concrete driveway, patio, garage floor, or walkway that is over 5 years old, this may be the most important message you will read today!
Your home matters. Whether you're investing in it for the long term, or wanting to sell it in the future, looks do matter.
The value of your home is usually (unfairly) determined by simply making it more attractive. Unfortunately, over time, your driveway and any other concrete surfaces begin to crack and show their age. Over the course of just a few years, the cracks start showing up. The holes begin forming. The weather begins shifting and separating each slab of concrete. If your home is over 5 years old, you can be sure that varying temperatures and changes in weather have affected the appearance of your home. Natural aging and wear and tear form cracks, discoloring, and sometimes even damage to your driveway!
Let us help!
You don't need to rip out your entire driveway. Not only is it extremely time consuming and expensive, but tearing apart your driveway is a massive undertaking. There's a way easier, way faster, and way cheaper solution…
Concrete resurfacing is a simple procedure to give your driveway and other concrete surfaces a brand new finish without the burden of an entire replacement. It's a much more affordable option to restore your driveway and give it a fresh, modern appeal. You can even have custom designed surfaces (which can significantly raise the value of your home).
No matter if you need help with resurfacing porch, resurfacing garage floors or just need some professional assistance with spalling and pitting, we are here to assist
Here's how we can help you refashion your home today with resurfacing:
Give us a call to know more about resurfacing and book your appointment today!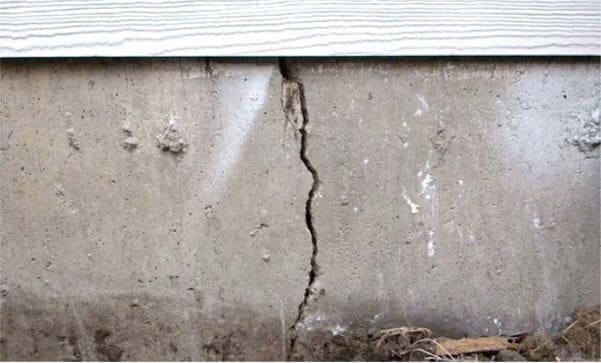 If you notice any crack or water leak in the foundation of your house, get in touch with us and we are here to assist you.
EXTERIOR
Find where the foundation is leaking from outside and inspect the crack
Excavate/dig to the footing
Open and clean the crack
Fill the crack with hydraulic cement
Apply tar and add blue Skin
Cover it with water proof membrane
Refill the hole
INTERIOR
Find where the foundation is leaking from basement and inspect the crack
Open and clean the crack
Inject epoxy in the concrete which will then expand and prevent any water leak in future
Professionalism + Reliability + Affordability + Quality =
Exceptional Results